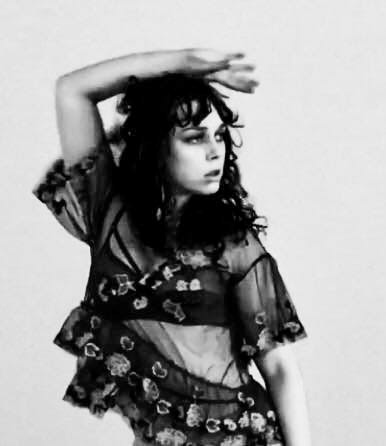 "In Rota, I focused on experimenting with how the movement of the body, forming meaningful and readable lines, is affected by place, people and time. 
There were two elements of this process: 
1.  Solo dance work; 'Linea de Costa en [e]Motion' 
Performed and presented at the ESPACIO PINEA Gallery, Rota, Spain in March 2018. 
 Linea de Costa en [e]Motion is about perspective. I played with the idea of looking and glancing through the shadows, as I was an outsider looking into Rota only for a moment. The quote; "I was within and without", by F. Scott Fitzgerald, from The Great Gatsby perfectly describes this. 
This work was formed by Rota's vast landscape, coastline, architecture, weather and people- both local and visiting. In my title [e]Motion refers to the fact that my focus is always on a 'feeling of place' and how the motion of the body can be used to express a personal emotional response to this.
2. Conducting and facilitating a movement workshop. This workshop gave me the opportunity to share my movement practice with the people from the local area, from a large range of age groups, most only Spanish speaking.
The workshop involved sharing my creation process- using images to guide movement; exploring movement creation and how to use the body to express an emotion or response. Participants were guided through a process where there was no right or wrong. As the facilitator, my goal was to create an environment where the participants felt free to focus on their response to an image or experience and use their body rather than spoken language to express this. 
It was an enriching and special experience for all of us. 
-Chloe Jane